Starting your own business and becoming your own boss are both very exciting. For many people, owning their online store and being their own boss is the ultimate dream. And with such a huge market out there for online stores, more and more people are successfully fulfilling this dream. However, as a new entrepreneur, you won't know everything you need to yet and you will make mistakes along the way. To help stop you from making some of the bigger mistakes, let's take a look at some of the top tips that you can learn from as you start your new business adventure.
Design Your Store Accordingly
One of the biggest mistakes new people make is with their website design. Designing your website is an exciting part of it but too many people become far too focused on their own preferences. Your website design, theme, and layout needs to reflect your business, your products, and appeal to your target audience. Just because it's your business that doesn't mean you can just choose all your favorite colors and graphics. Set your personal feelings aside and ensure that your store is designed according to your brand, products, and audience.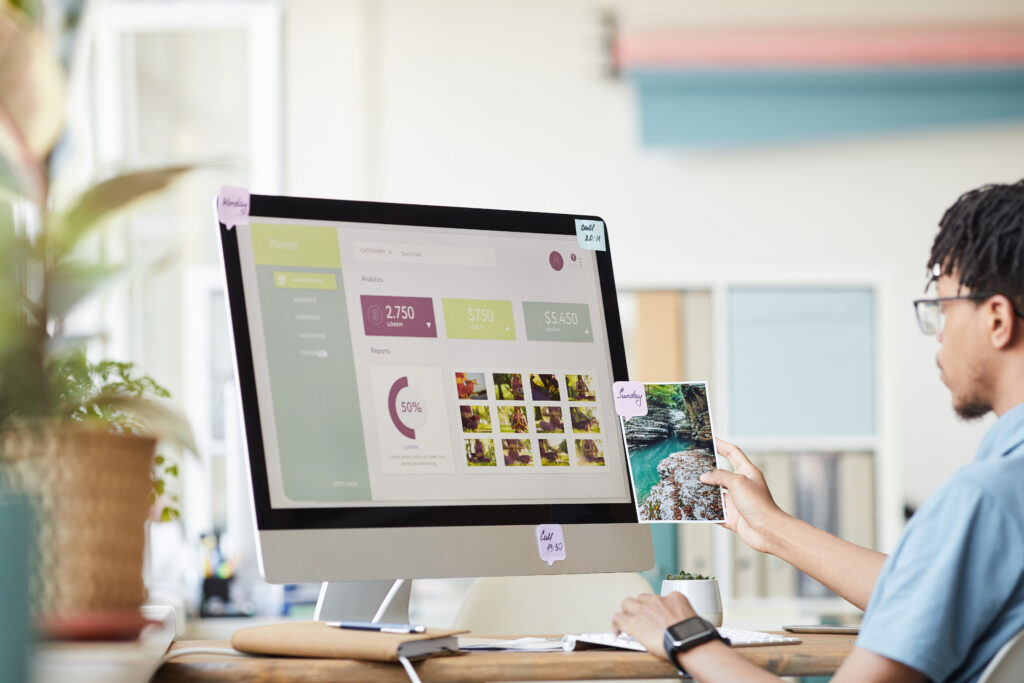 Ask For Feedback
Criticism and feedback have a valuable place in business. Requesting feedback is the quickest way for you to find out what parts of your store can be changed and improved. Getting an outsider's perspective can shed light on several areas and highlight issues that you may not have otherwise seen. After your store is finished, ask a group of your friends and some family members to look over your store and give their opinions. The wider their age range the better. Take on board their suggestions and comments and refrain from taking any of their advice personally. You can't improve if you can't accept constructive feedback.
Build Your Social Media Pages
You should never underestimate the power of social media when it comes to promoting your store and products. Nowadays, any serious company will have social media pages such as Facebook and Instagram. These pages are usually directly linked on their store page and in turn, their store page is linked on their social media pages. Now that buying directly from social media is becoming commonplace, you could end up making a good portion of your sales there. Creating a professional and attractive social media page takes a lot of effort. You'll need high-resolution images, good captions, regular posts, and you need to stay on top of the interactions. If you think that you won't have time to do this, or your skillset isn't suited to this side of the business, then it's worth considering hiring someone to do the work for you.
Go Beyond Just Ads for Marketing
Paying for adverts or marketing campaigns will be more or less essential for your business. After all, if you do nothing for advertising or marketing then very few people will find your store, and the build-up of sales will be very slow. However, you don't only need to focus on paying for marketing. Another great way to market your business is by joining various forums and online communities that talk about whatever industry you are in. You can set up various profiles on these pages and gently steer users to your store by saying great things and pretending to be a previous customer. However, it's important that you don't post as your company and don't make it obvious that you are planting these seeds.
Use Discount Code
When shopping online, people frequently search online for discount codes just before they go through the checkout. For example, if someone buys clothes from Nike, they will Google 'Nike Discount Code 2021' to see if anything is available online. There are hundreds of websites out there where you can put discount codes for your business for free. That way, when someone searches for a discount code for your company, there will be plenty of results and the customer will be more likely to complete the checkout process.
Don't Keep Putting It Off
While building and designing your store can be a little overwhelming, the hardest part is taking your store live. Making your store live is a really scary process and many people put in all the work and back out at the last minute due to fear of failure. Don't do this. Putting in all that work then backing out is worse than your store failing. Stop making excuses, stop putting off your go-live date, and just do it now.
Have Loyalty Programmes
People are fairly simple when it comes to choosing where to shop. And often, their choice will be made based on something as simple as a loyal scheme or program. For example, say there are two coffee shops on your street and both of these shops provide coffee that is the same price and same quality. But only one of them offers a loyalty program, which one are most people going to choose? The one with the loyalty program, of course. Set up your own version. Perhaps your customers can get large discount codes or free items once they have sent a particular amount. Whatever you decide, make it enticing.
Include FAQs
One of the most visited pages on online stores is the FAQ page. If someone doesn't know a company or has never shopped with this brand before, they like to check out the FAQs and get some more information about the business, the products, the process, etc. Have a clear and informative FAQ page that covers every question your customers may have. People are more likely to trust a company that is transparent with such information.
While there is no winning formula to having a successful eCommerce business, there are always things you can do to improve your chances of having success. These tips will help you get that little bit closer to the results you want.