Hundreds of freelances, internal teams, and marketing agencies keep changing over time. How can you keep one consistent tone and content for your communications? With the help of a good branding kit.
The success of your business depends on many things, including a good branding kit. Branding kits can help your business by providing individuals and groups with the needed tools and information to uphold brand consistency. If your business hasn't considered investing in a good branding kit, now is the time to do so.
Here are some important features to include in your branding kit:
Messaging
Everyone needs to understand who the target market is and why your brand matters. Without this essential piece of information, the brand message, and even the best marketing campaign, can go to waste.
That's why include a positioning statement with a concise description of your audience and why they should consider your brand. Make sure it's honest, simple, and memorable while being specifically unique to your market.
Brand Attributes
Just like we have some special characteristics that define who we are, every brand has some unique traits that define them, too. Your branding kit should capture these key brand qualities and lay them out as a guiding tool for your team.
Wordmarks and Logos
Some assets used to communicate about your brand can be quite subjective, which can leave a lot of room for interpretation. Adding your company's logo and wordmarks can help simplify it.
One of the simplest ways of achieving this is to use high-resolution images (such as PDF or PNG), ensuring the logo is available in various variations (such as horizontal or vertical) and avoiding the use of images with incorrect colors and pixels issues.
Visual Attributes
Just like the unique traits of your brand, your branding kit also has a unique feel, look, and visual identity that plays a pivotal role in the recognition and perception of your brand. This look and feel must remain consistent throughout all communication channels.
Your brand's visual attributes should also communicate the same emotions, moods, or feelings based on the type of campaign you're running. For example, if you're doing a campaign on breast cancer awareness, you can change the color of your brand logo to pink and white to create a unified theme.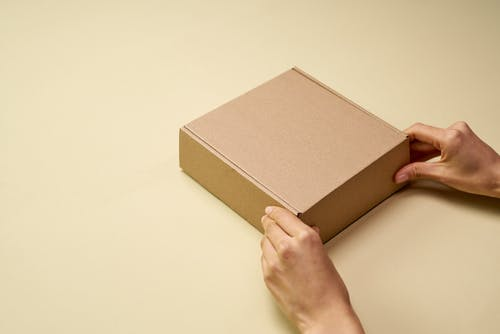 Get Reliable Branded & Custom Packaging with E-Commerce Express
A new logo means new printing for all your branded packages. While others might charge exorbitant prices, we at E-Commerce Express believe in providing high-quality services at an economical price tag. Get all your branded and custom packaging with us. Whether it's cards, tissue papers, boxes, or wrapping sheets, our team can do it all.
Visit our website now to learn more.