Wondering how a good pick and pack process may help you in your business? Here is a simple guide to let you know the importance of an effective picking and packing process. Warehousing is one of the essential steps in running the business. It is one of the most basic tasks for running a functional business and streamlines the order fulfillment process better.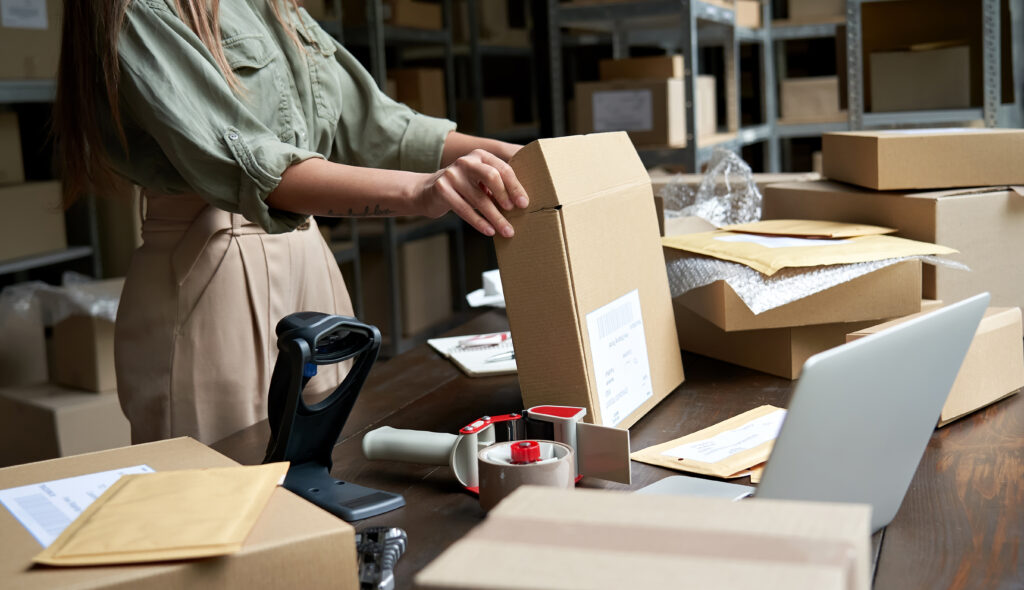 Before moving ahead, you should know a little about this process –
What is Pick and Pack Process?
In a warehouse, pick and pack fulfillment is the process that occurs after an order is placed from any online store in the market. Generally, they are part of a complete supply chain management usually carried out in the retail distribution of products. These services must be streamlined to reduce the cost of eCommerce fulfillment.    
PICKING: Picking is the process of dragging inventory from the warehouse to be included in the end user's orders. It additionally is used to reduce the labor required to choose the right products for a charge. It can be of different types, such as piece picking, zone and batch picking, etc.  
PACKING: Packing is the process of collecting and packaging these items to prepare them for further shipment to the clients. It basically means to place the goods in a proper box with some packing materials and documentation before the package is labeled and shipped to the consumers.      
Let's discuss the various types of Pick and Pack Processes –
There are four types of pick & pack processes mentioned below.
Discrete Order Picking
Batch Picking
Wave Picking
Zone Picking
Discrete Order Picking: It is the process that is generally preferred by small businesses. You have to complete this entire process for one order at a time. Small businesses usually have smaller product catalogs and order volumes and want to reduce mistakes; that is why they use this process. Its functioning is effortless as you receive the order; you can pick and pack all the items for the first order, then for the other, and repeat this process until completion.
Batch Picking: In this process, rather than fulfilling one order at a time, you can gather one batch of SKUs at a time. Let's take an example such as if you have a total of 5 orders, and 3 of them require the same material and the rest 2 of them need the same. So, you will first pick for a larger order and then a smaller one as it will save your time and fulfill more orders quickly.
Wave Picking: It is a process that combines discrete and batches picking altogether. Groups of the same orders are fulfilled at the time of scheduled time frames or waves. The orders in this may have similar SKUs and shipping deadlines. Well, you don't need to worry about this all because a well-known picking and packing products agency is there to help you and guide you as far as wave picking is concerned. There is also a possibility of proximity to each other in the process.
Zone Picking: This process includes different employees allocated to different zones within the warehouse and only picking items placed in any specific zone. If an order arrives through the items from Zone A and Zone B, the selector in Zone A will gather all the goods and pass them to the next.
Have a look at the various steps of Packing –
Regardless of what product you need to ship, it is your responsibility to ship the products with safety & security. To make sure that the product is safe, there are quite a few essential steps.
Step 1: Organize
Organizing the products in a distribution center's packing space is very important. This is because it can make a huge difference when the entire process goes all organized. A workspace is supposed to be large enough to have a larger space to move the package around with all necessary packaging materials. Different sized goods will indeed require other materials.
Step 2: Measure
Before you decide what product is to ship in which box, it is a good idea to measure your product's dimensions for convenience. Once you measure it, you can leave some inches of height, width, and length to get an ideal box. It will make sure that you will have room to drape each product and fill the box with extra padding. It will result in the complete protection of the product so that it delivers safely.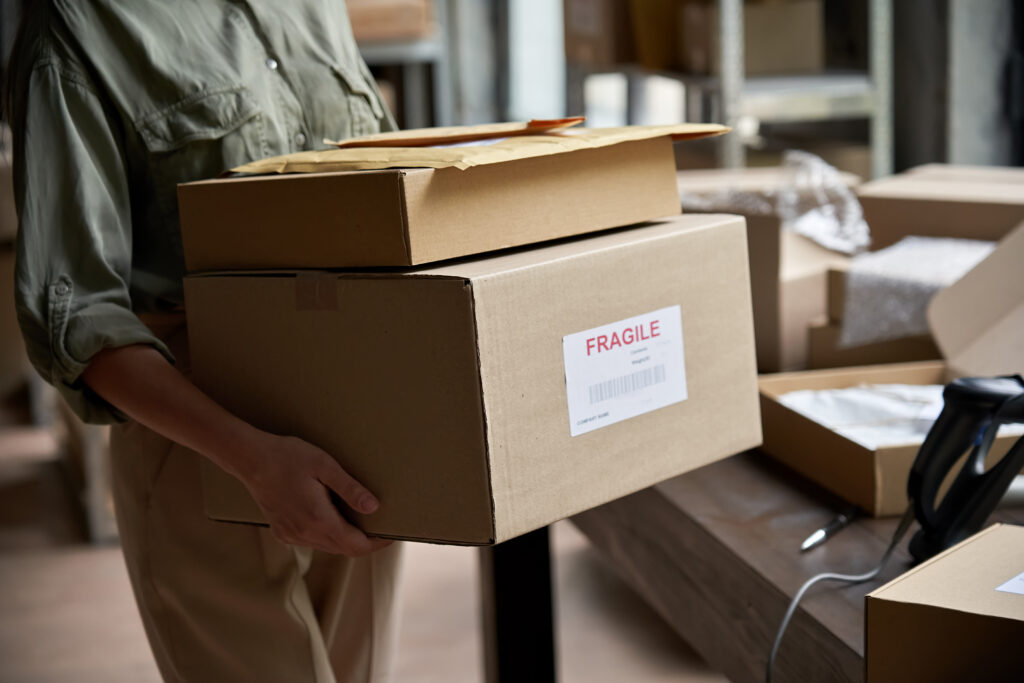 Step 3: Select
After you have already measured the product, it is time to select the right box. A renowned picking product company in Shenzhen, China offers a wide range of selection that makes your job even more comfortable. This is the perfect way for any product or industry, and in this way, you can save your time. They provide you the safest and most durable packaging material for a more robust process of order fulfillment. You can easily include a style box or different sizes for various designs.
Step 4: Protect
Now that you have made the final selection of your packaging, it is crucial to protect your product. There is protective packaging also available to ensure the safety of the goods. If you ship more than one product per box, it must wrap each product separately. For fragile goods, experts use proper cushions for the protection of the product in the box.
Step 5: Seal
The product is safe with the proper sealing of the box. There should not be any chance to leave anything for the safety of it. Ensure that you apply 2-3 strips of tape where packing overlaps; professionals wind it up without any fault. So you receive the safest hamper with you.
Step 6: Label
Labeling is the last step in the entire process. It cannot be ignored for the double-checking of the recipient's address. An e-commerce order fulfillment service in China always makes sure to place the label on the top of the box for convenience.         
The Bottom Line 
In a nutshell, the best product management picking and packaging process will help you have a hassle-free process when it comes to the perfect arrangement of order fulfillment.