Running an e-commerce business online? You would probably need better assistance as long as you keep the flow. However, without proper guidance on how you ship products, you could incur greater costs, add to expenditure, and make your business eventually ruin someday.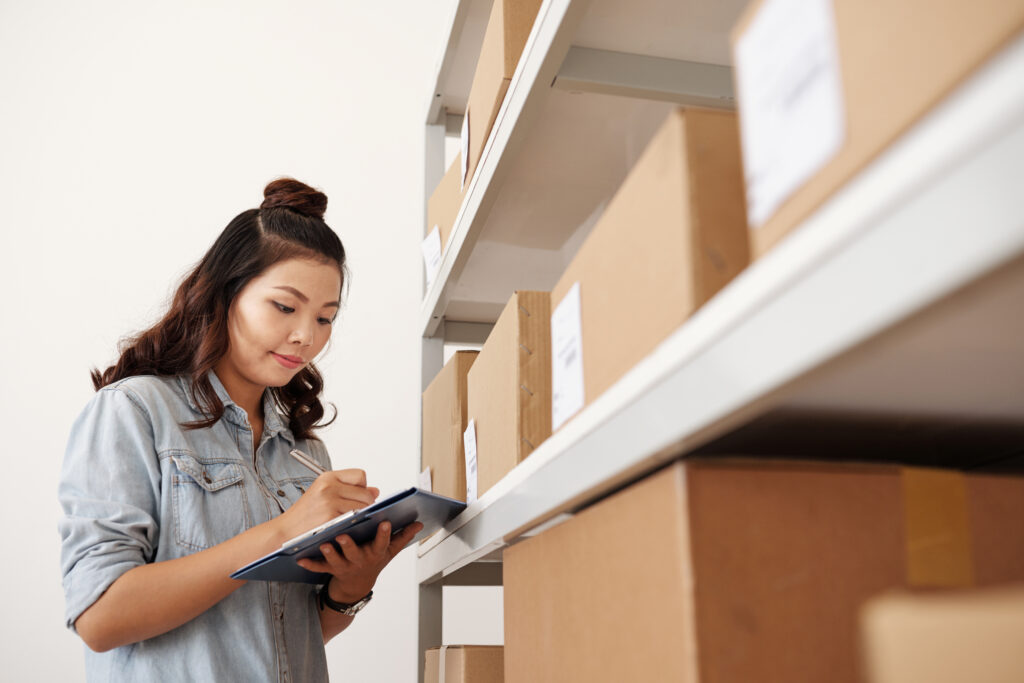 But that was just a bad thought you got. Right? Well, you are probably considering to ensure higher profitability while entertaining customers. For this, you will require an outsourcing option that will help you in doing a healthy business. For example, the 3PL logistic agency in China helps the online sellers and the e-commerce industry make sure their orders are handled and shipped well to reach the customers on time. 
Benefits of 3PL Warehouse and Distribution Service Agency
Reduce supply chain costs
Because of the help of e-commerce product fulfillment services, the 3PL companies have given several benefits to the online sellers to retain their business. Let us take a look at some of the benefits in the next section.
If you want to transport your products, you will connect with individual shippers or suppliers. It adds to higher costs, and thus, you incur losses if you don't fetch the margin. In this situation, the 3PL companies (third party logistics) offer competitive rates to ship products. It may be based on the order volume or frequency. 
By outsourcing your work to 3PL companies, you make yourself eligible to save on costs, thus reducing the supply chain costs. Further, you can also give more time to other business activities, investments, etc. 
Make your customers happy
When you tag your e-commerce business with a 3PL company, your customers' expectations go higher. It is because of the standards that these third-party logistics maintain to deliver the products as expected, based on the customer's geographical location. Further, if the customer is internationally located, the orders will take time to deliver, but the process is faster as compared to dropshipping.
It further helps your customers to retain and stay loyal to your brand. They think that you are the best company to provide orders on delivery time as expected. The third-party logistic companies ensure this to make your business profitable, which makes your customers happy.
Avoid risks
The world has already seen unforeseen risks because of the coronavirus pandemic. During this situation, e-commerce businesses suffer a lot and have to tolerate several challenges. With the pandemic's supply chain, 3PL warehouse and distribution service agencies ensure to provide alternate solutions.
These third-party logistics companies do offer risk mitigation with insurance against loss of products. So, we can say that they are of great help to the e-commerce industry and online sellers.
Helps in focusing on other activities
As you yourself manage the transport and shipping, it is okay as far as the order volume or frequency is less. However, with more orders receiving at your end, you could get in a tight situation. Here the e-commerce product fulfillment industry in china gives much help to your business.
Keeping these things in mind, you can ensure to focus on other activities of your business. This way, you can seek improvement in your logistics operations with the help of 3PL companies.
Assistance for global shipping of orders
You have a local business serving orders to customers within a specific area or country. However, you want to expand your service in global markets but are unable to keep up the pace. Here, the 3PL logistics Express shipping Inventory Warehouse can help your business step into international or global shipments.
The third-party logistics companies do have insight into customs, duties, and other documentation required for shipment. With the help of them, you can acquire better knowledge and expand into global markets.
Streamline freight forwarding process
By outsourcing your shipping tasks to a 3PL company, you can rest assured of the freight forwarding process. The third-party logistics company will ensure a streamlined process to move the shipment by air, sea, or land. Secondly, you get a hassle-free experience from documentation to final delivery.
Further, with the freight forwarders, you can cut costs on every aspect of transportation.
Dedicated shipping service
The 3PL logistics Express shipping Inventory Warehouse ensures dedicated service. So, you can experience faster customs clearance and no stopovers. Thus, you will get the benefit of a reduction in delivery time.
The express shipping service is almost 2 to 3 times faster as compared to other logistics companies. Secondly, you don't have to pay higher for the same as the 3PL agencies in China offer it at competitive rates.
Offers multiple shipping
Get the benefits of multiple shipping options when you tag your business with a 3PL agency. Based on the client's needs, multiple shipping options are offered, covering the product's size and shape, product type, etc.
In contrast, if you don't take the help of 3PL agencies, your business can end up with limited options, bringing more hassles to you.

Product inspection
If you expect a quality shipping service as provided by the 3PL companies, they ensure a detailed inspection of the products. The inspection may include information about defects or damages to the product before they leave for transportation.
The 3PL logistic agency in China ensures express shipping with the best product inspection. With this, it further ensures a better business reputation as well as satisfied customers.
Key points to consider a 3PL agency 
A 3PL logistics agency for warehousing, distribution, and express shipping, has the following key points to consider.
Your business gets express shipping service with a dedicated cargo space in-flight or by other means of transport.
It ensures that your orders are shipped 2 to 3 times faster as compared to other companies.
Make customers happy by fulfilling their order deliveries within 4 to 10 days, depending on the location.
Get multiple shipping options with fully inspected products before they are packed to leave the facility.
Wrap it up
Ecommerce-Express has taken great care to maintain high quality and efficiency, being a 3PL logistics agency in China. Your e-commerce business will surely see better growth with higher profitability and expand your reach.