You can make big bucks with a drop-shipping business. Most people think the key to a successful drop-shipping business is to choose the right products, list them the right way, and watch your sales skyrocket. In practice, however, does it work as only as it sounds? The answer is, of course, "no." Almost 90% of drop shippers fail during their first month after getting thwarted that their online stores are not making enough money. With the help of this blog, you will get to learn the eight most important things about international delivery. After all, shipping is directly tied to drop-shipping, and it is a crucial factor to consider when you are choosing a product to drop-ship.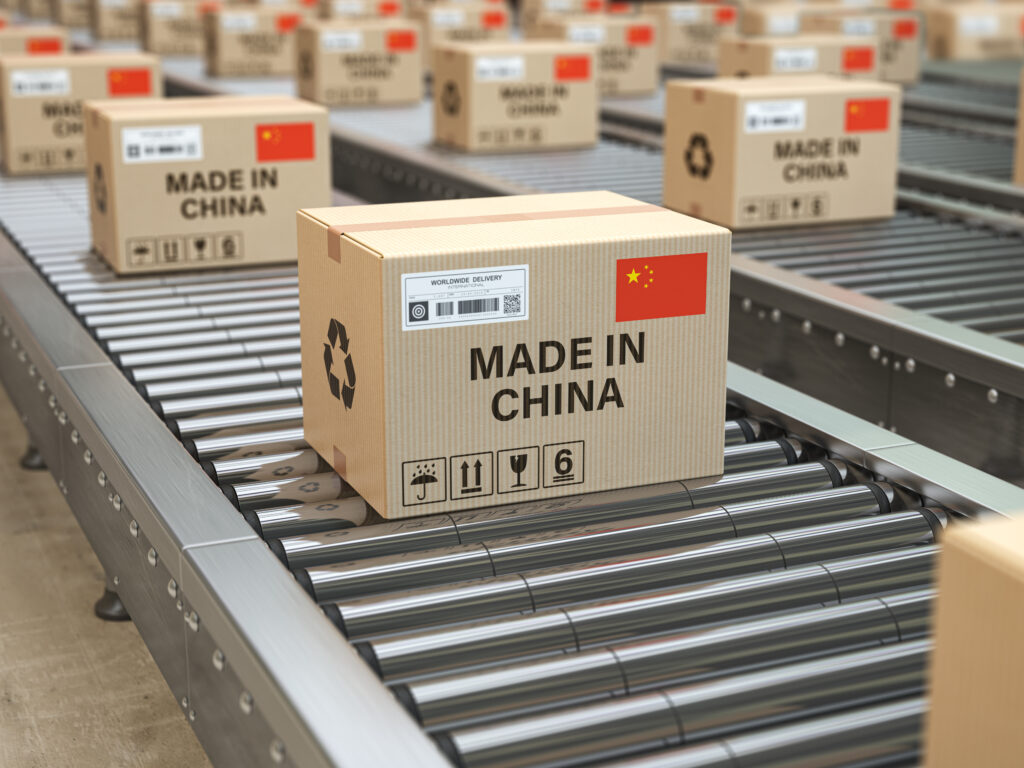 The Shipping Couriers
You have to care about order delivery time for a dropshipping business to ensure a great customer experience. Most shipments are delivered by air rather than by sea. Here is an outline of the best international shipping couriers you can partner with and meet your specific shipping requirements. 
DHL is a German international courier and delivers over 1.5 billion parcels per year. It has been striving for fast and cheap international courier services. It is regarded as one of the best international shipping couriers with an extensive logistical network to get your parcels to hundreds of different countries across the world overnight. 
DHL is famous for:
– Small parcel express delivery worldwide
– Good at the preparation of exceptional handling and documentation for dangerous goods
– Multiple shipping methods including air, road, railway, and sea transportation
– Expedited air delivery option
– Remote area deliveries
But DHL cannot deliver domestically within the United States. 
FedEx is an American multinational delivery services company. It provides the most competitive courier services between the United States and another country. 
FedEx is famous for:
– Fragile parcels international delivery
– Faster shipping times
– Overweight shipments
– Good customer service
– Saturday delivery
However, generally, FedEx has higher shipping rates. 
UPS is an American international package delivery and supply chain management company. It provides excellent domestic ground package delivery within the United States. 
UPS is famous for:
– Shipping hazardous goods
– Overnight and two-day delivery options for rush services
– A good system that can help you fill customs paperwork and schedule shipments
– Advanced tracking capabilities
The disadvantage of UPS is that it doesn't offer free Saturday delivery.  
PostNL is a parcel, mail, and e-commerce corporation with operations in the Netherlands, Germany, Italy, Belgium, and the United Kingdom. The company is also called TNT Express. It provides the most effective courier services in the Euro zone. 
PostNL is famous for:
– E-commerce shipments
– Paste, liquid and internal-battery product shipments
– Fast shipment to European countries
PostNL is not as big as main international competitors, especially cross-border shipping to the United States. 
EMS is an international express postal service presented by the postal-administration members of the Universal Postal Union (UPU). These administrators established the EMS Cooperative back in 1998, within the structure of the UPU, to enhance the synchronization and development of postal services across the globe. China EMS is the leading postal service provider in the logistics industry in China. It is popular for operating with the largest number of products delivered from well-known marketplaces such as AliExpress. 
EMS is famous for:
– The world's largest postal network 
– Low shipping rates
– Over-size product delivery
But it often happened that parcels are missing with EMS delivery. 
The Items That Can Be Shipped Internationally –
When shipping internationally, regardless of the medium of shipment, all products are required to clear customs. And you are required to fill out the customs forms to declare customs. The purpose of the declaration is either for quarantine inspection or hazardous items inspection. Many items are restricted in some countries; hence you should consider what to sell to your international customers. However, eCommerce stores such as Shopify store have become so popular among people to go shopping. Different products cannot be packed together; instead, they must be packed and declared separately. 
Packaging Requirements –
Compared to domestic shipping, international shipping requires more care and consideration on packing simply because they are more likely to be pushed, dropped, or even battered as they travel a long distance.
Here are four packaging requirements suggested by international shipping experts that can help you get your parcels safely to your customers globally. 
The foremost step is to pack your product with a quality box and use a corrugated shipping carton box. It must be sturdy enough to withstand long-distance travel and go through many sorting and handling facilities. 
To give your customer an incredible unboxing experience, you should cushion the product well, especially for the fragile products. You can use packing peanuts, foam pads, or bubble wrap to parcel up. 
Make sure that you seal the package nicely. You can use plastic tape to close all the flaps and cover the seams. Don't skimp on the tape. The heavier the parcel is, the more tape you need to reinforce the seams. 
Please make sure that you label the package correctly. The recipient's address must contain the postcode and phone number on the shipping label; otherwise, the parcel will be easily lost or cannot be delivered to the recipient. 
Clear Shipping Label – 
Even though the shipping label is a small piece of paper, it is critical to successfully deliver the products to your international customers. Without a clear shipping label, your customer's parcel could be lost or mishandled. A clear shipping label must contain:
Recipient's name
Recipient's address including postcode
Recipient's phone number 
Product name 
Parcel declare value 
Parcel gross weight
If the box comprises battery, alcohol, paste, or liquid
Shipping Rate Calculation –
International shipment's shipping rate is affected by the amount of space-occupying on an aircraft, instead of the actual weight. Therefore, there are gross weight and volumetric weight. Depending on the parcel's dimension, if the volumetric weight is higher than the gross weight, then the estimated weight will be used to calculate the package's shipping rate. 
Generally, the volumetric weight is calculated based on the following formula:
Length * width * height/6000 per piece in the shipment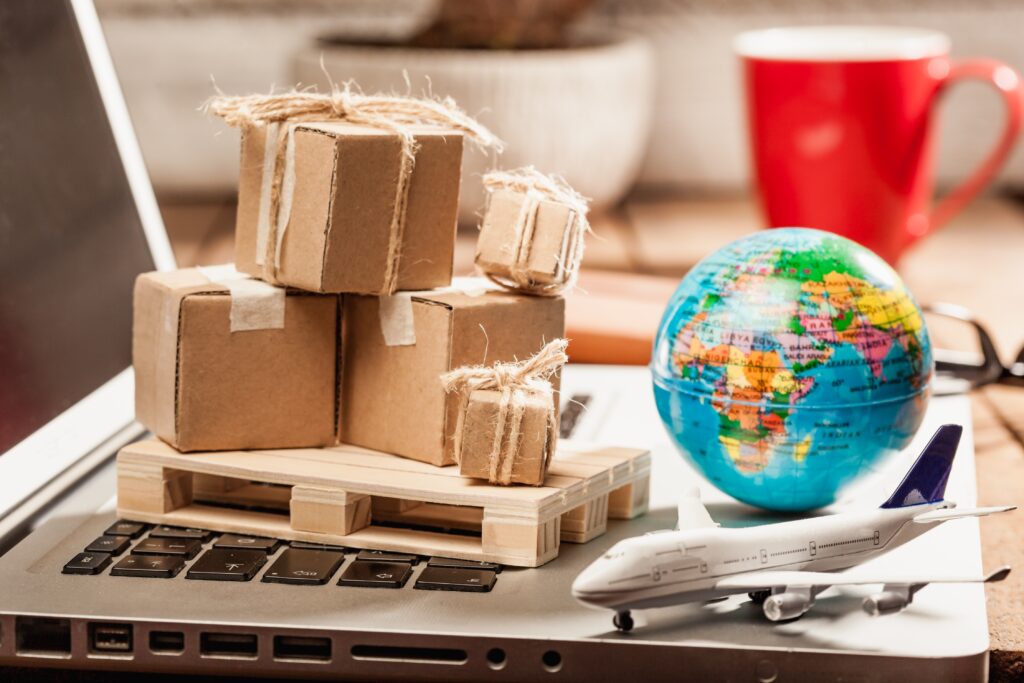 The volumetric divisor can be various from different shipping couriers; for example, DHL's volumetric divisor is 5000 instead of 6000. 
To save shipping cost, experienced order fulfillment companies can help you pack your parcels as small as possible for preventing from reaching a volumetric weight. 
Also, sensitive products and remote-area delivery can cause an extra shipping fee. 
Shipment Tracking –
The most famous sites for tracking your international shipments are:
17 track – https://www.17track.net/en
51 tracking – https://www.51tracking.com/shop/taobao-tracking
The Tariff Charged By the Custom of the Destination –
When a parcel is entering the destination's border, it must be declared to the customer with the parcel information, including product name, parcel value, etc. If the parcel value is over the value level that requires a tariff charge, you have to pay for the excise. 
Longer Delivery Time – 
Compared with the domestic shipment, the international shipment has longer delivery times because it needs to add custom declaration and longer distance. It usually takes 4-8 days to deliver to be received with the shipping couriers. 
Shipping With a Third-Party Logistics Company –
Outsourcing to a third-party logistics company such as E-commerce Express helps you research, negotiate, and communicate with the shipping companies in China. The 3PL companies can utilize their connections and expertise to offer complete order fulfillment service and pick, pack, ship to your customers' doorstep accurately, safely, and promptly.