When it comes to e-commerce sites, ensuring customers get a good user experience is essential. Here are some tips on how to choose the right fulfillment provider:
Pricing
When interacting with e-commerce fulfillment companies, inquire about their billing procedures. Even if they appear reasonable, avoid excess monthly or annual retainers. Instead, look for a low-cost, flat-rate pricing model that won't skyrocket as your company's shipments grow.
Storage Costs
Opt for an e-commerce fulfillment provider that offers affordable storage prices and flexibility regarding how long your products can be kept at the warehouse. The last thing you want is a fulfillment provider to discard your products or keep them in an unsafe environment.
Storage Rules
Many eCommerce fulfillment providers offer low-cost storage, but the limitations make it very costly for businesses to afford storage. It's essential to look for fulfillment providers that offer flexible terms based on how long you want to keep the products in their warehouse.
Flexibility
Fulfillment providers must be flexible to sudden changes in the market dynamics. Demand and supply vary with market trends, and the fulfillment provider must offer flexibility.
Technologically Advanced
Most e-commerce fulfillment providers employ the latest technology, enabling you to automatically deliver product orders from your e-commerce platform to your fulfillment provider for distribution without any added effort from your team.
Can It Scale as You Grow?
As your business grows, you'll need someone who can accommodate your growth accordingly. That's why you need to check whether the fulfillment provider you're choosing has a warehouse large enough to handle a large product volume. Moreover, check if they have the manpower to handle your order fulfillment needs.
Software and Automation Feasibility
Advanced eCommerce fulfillment services allow you to send the product directly from the eCommerce platform to your fulfillment service for shipping purposes without any additional inputs. This is done with the help of automation software that makes your life easier.
Look for eCommerce fulfillment providers who offer these automated services to save your time and make the process hassle-free.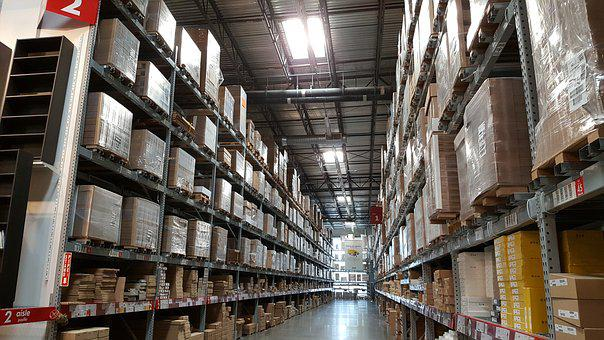 Get In Touch With E-Commerce Express
If you're looking for an all-in-one order fulfillment service provider who offers all the above features, then look no further as you have E-Commerce Express. We are an all-around order fulfillment service provider that offers a wide array of services, from 3PL warehousing services to branded & custom packaging.
Contact us now to learn more.