Launching a business is always full of risk, but with the dropshipping method, you can minimise this risk and initial cost with this popular business model. As your initial set up fees are very low you only need a small budget to get yourself started and that is why more and more start-ups and are turning to the dropshipping model.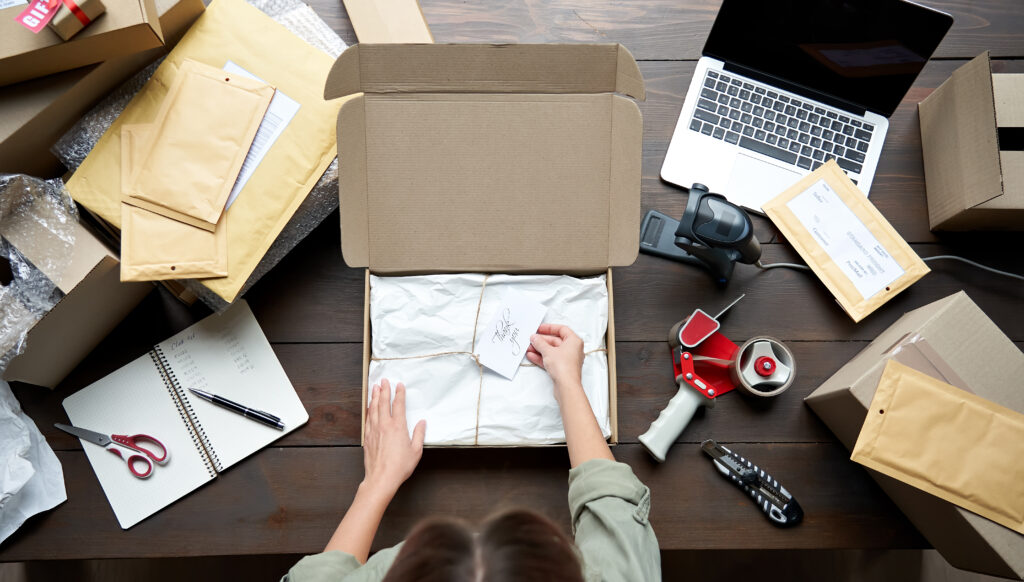 What is dropshipping? 
Firstly, let's cover off the basics, what is dropshipping? Well, dropshipping is when an eCommerce website sells products to a consumer but they are fulfilled (supplied) directly from the manufacturer or a third-party fulfilment company.  
What are the benefits of dropshipping? 
Manufacturers 
Manufacturers tend to be based in countries such as China with websites that are not always the most user-friendly for the North American and or European market. So drop shipping gives them a way to sell their products other than in bulk to big companies earning them a steady income.  
E-Commerce owner  
As the owner of a retail business, you usually need to spend some serious cash on stock, storage, packing, designing a website, marketing, renting a space, etc. With drop shipping these costs reduce drastically, you don't need to buy stock, rent any storage space, consider packaging or shipping costs and you can work from your couch with no need for an office or expensive storefront.   The main role of the E-Commerce owner is to have a beautiful site that appeals to their target audience, with good branding, quality marketing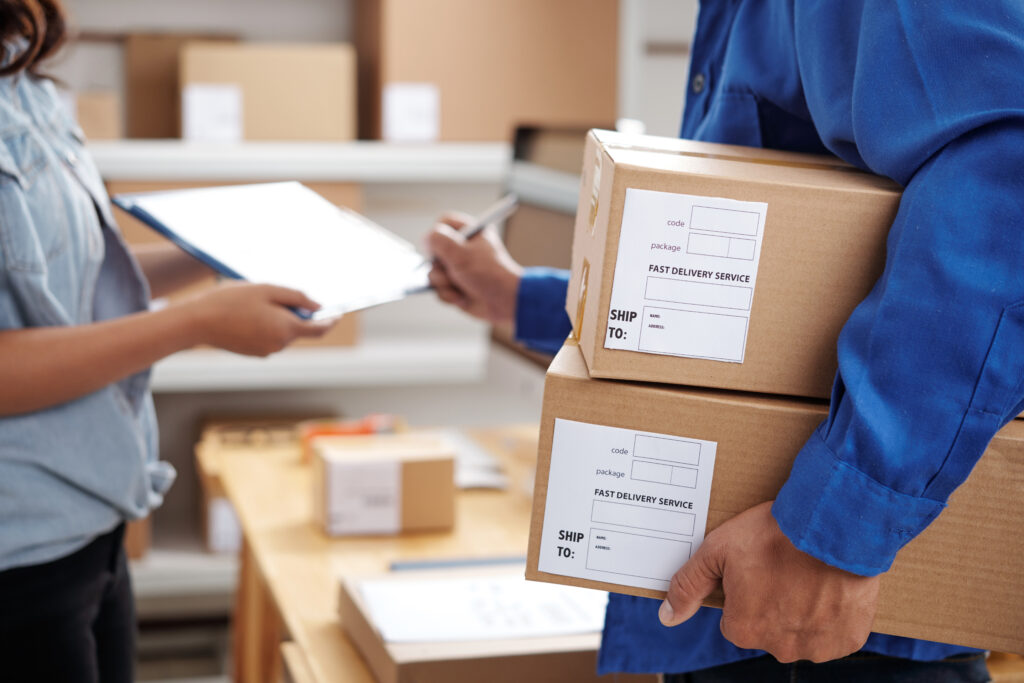 Customers  
Customers benefit by purchasing items directly with companies that have a good reputation, they have a peace of mind, easy to understand websites, and products that are sold at a competitive price.  
Third-party fulfillment company 
You may be asking yourself at this point, well if everyone benefits why doesn't everyone start a dropshipping business? Well, one of the biggest hurdles an E-Commerce owner faces is finding a reputable manufacturer to work with, who will provide their customers with the service they expect
If you find a manufacturer who has long delivery times, poor quality, unbranded packaging and sometimes items never dispatched, it doesn't take long for an E-Commerce to gain a bad reputation and lose its client base. 
This is where a Third-party fulfilment company comes in. They are the businesses that operate between the E-Commerce owner and manufacturers and understand the needs of both and ultimately deliver the best service to your customer. 
Manufacturers: to produce a high volume at low cost. 
E-Commerce owner: delivering a high-quality individual service to each customer.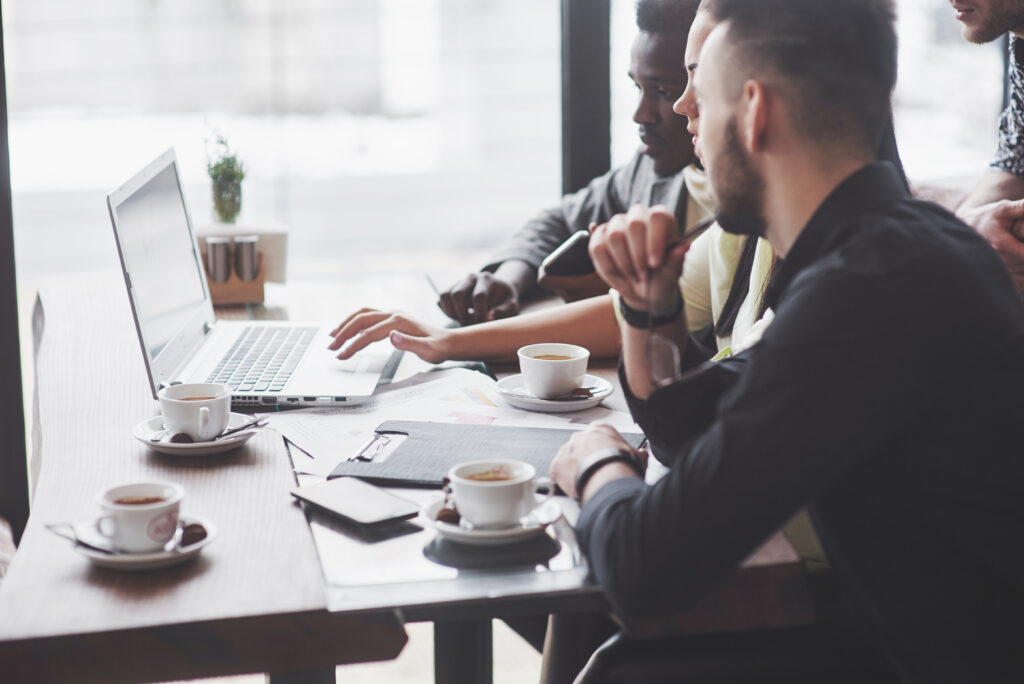 The third-party fulfilment company negotiates the details between the two, taking a commission or charging a fee and it becomes their responsibility to keep all parties are happy in the purchasing cycle, taking away the stress and issues for everyone.  
After years of working in the dropshipping industry as a Third-party fulfilment company, we have tonnes of knowledge, hints, and tips that we believe make the difference between a good E-Commerce business and becoming the best, which is why we have created the following steps which we believe are the key to launching a successful dropshipping business. 
Steps in launching your own successful dropshipping business 
Step 1: Find your niche 
This can be the easiest or hardest part of the whole process: your niche. If you already have an idea bubbling away that you are just dying to create your site and get your product range our there… Fantastic! Head onto step 2 but if you're unsure ask yourself some of these questions and see where it takes you: 
What was the last thing you bought online? 
What products appeal to impulse buyers? 
What would the shipping costs be/ How competitive is the market? 
What is fashionable now, today, what is in trending and hot online? 
What are your passions? 
Step 2: Research, research and research some more 
Remember your competitions are not only other dropshippers like yourself but you're also competing with giant companies such as Amazon, Walmart, and big brands in your sector. You need to do your homework. 
If an item is difficult to buy as a consumer, the truth is it is probably expensive to source, difficult to ship or not available at a good price where you can make a profit, so stay away. Look at what sells first in your local stores, when you check online what is out of stock, what is the RRP (recommended retail price) You should know all of this information. 
Step 3: Secure the right supplier 
This is where a Third-party fulfilment company can help you. Most dropshipping suppliers are overseas and many don't have the best English, you then need to think about the time difference, whether the products reach all the legislation of your country, the purchase cost, the delivery cost, will they repackage? Will they rebrand the product? A Third-party fulfilment company like E-commerce Express will do all of this hard work for you. 
They will fulfill each of your orders ensuring they are delivered to your customer as expected, with the correct branding, packaging and checking that the product is the quality you expect. This means you and your customers receive a reliable cost-effective service that keeps everyone happy. 
Step 4: Build your E-Commerce site 
If you don't have a tech background or the tools to build a site yourself, you don't need to worry. You have a lot of options but perhaps the most well-known is Shopify. They have a huge range of plans, themes, apps and plugins that can make your site beautiful, on-brand and stand out from the crowd.   
Step 5: Build your customer base 
Perhaps one of the second biggest challenges you'll face is now reaching your customer base. You will need to think out a range of marketing plans and tools at your disposal across several platforms such as Tik Tok, Facebook, Instagram, Snapchat, Blogs, Email marketing, printed ads etc. 
Step 6: Report, analyse, optimize and improve. 
Pushing yourself and your business to be successful takes time, hard work, dedication and commitment. You will have so many reports available at your disposal, across all the platforms you are using and you need to make sure you use the data, learning from it and improving your conversation rate at every chance.  
As you can see dropshipping is not a complicated business model, but it is one that requires a lot of time, effort, commitment and working with a team you can trust so why not Contact Us at like E-commerce Express and let us help you kick off your business!