The e-commerce industry has given rise to the trend of online selling. With the coronavirus epidemic that has gripped the world, the online selling industry has seen massive growth. Because of the lockdowns and restrictions imposed, people have started resorting to purchasing products online. 
It has further allowed them to buy their favorite products at ease, thereby cutting the traveling costs. Secondly, you get discounts on several top-selling products, which has enhanced user engagement. 
The benefits of e-commerce are several, and to name a few, do take a peek at the list below. 
Multiple payment modes
Flexible for customers at the convenience of their location, home, or office
One can compare different products before purchasing them
Cost-effective rates are available for customers as compared to the offline market
An easy and faster-buying process with secure checkout. 
All these benefits given by the e-commerce companies were not possible if there was no order fulfillment process added to it. Here, the 3PL e-commerce order fulfillment services have given the companies better assistance. 
If you are an e-commerce business owner, you would probably decide to connect with a third-party logistics agency. You will reap the many benefits of the best Warehousing and order fulfillment process for your online selling. As your e-commerce business will grow in the future, you will require outsourcing your fulfillment. 
The 3PL magic for your business
If you know about logistics, it includes procuring raw materials, product manufacturing, picking, and packing the finished goods to customers. This process is inhouse to several companies that may include their own manufacturing and selling process. 
Here the 3PL magic comes into existence when the above-mentioned supply chain process is outsourced to another company. The 3PL or third-party logistic agency ensures inventory, packing of products, and shipping orders to customers for final delivery on time. 
Everything is clubbed into one thing known as e-commerce order fulfillment, which the 3PL agencies handle. 
Perks of using third party logistics 
Being an e-commerce business owner or an online seller, you must be facing a hard time handling multiple orders. Here, let us focus on the advantages of using third-party logistics to give you the ease of shipping orders. 
You are the owner of your e-commerce business and plan to open up a warehouse without renting. Here, you will face one issue: you won't get most of the customers as close to your warehouse. 
Further, you will need a dedicated distribution network to stay closer to the customers, or else your business will eventually end up in losses. 
You get the best Warehousing and order fulfillment services with 3PL agencies. They help in bringing your customers much closer to the warehouses. It helps save cost and time in the long run; thus, your business is protected, and orders are fulfilled successfully.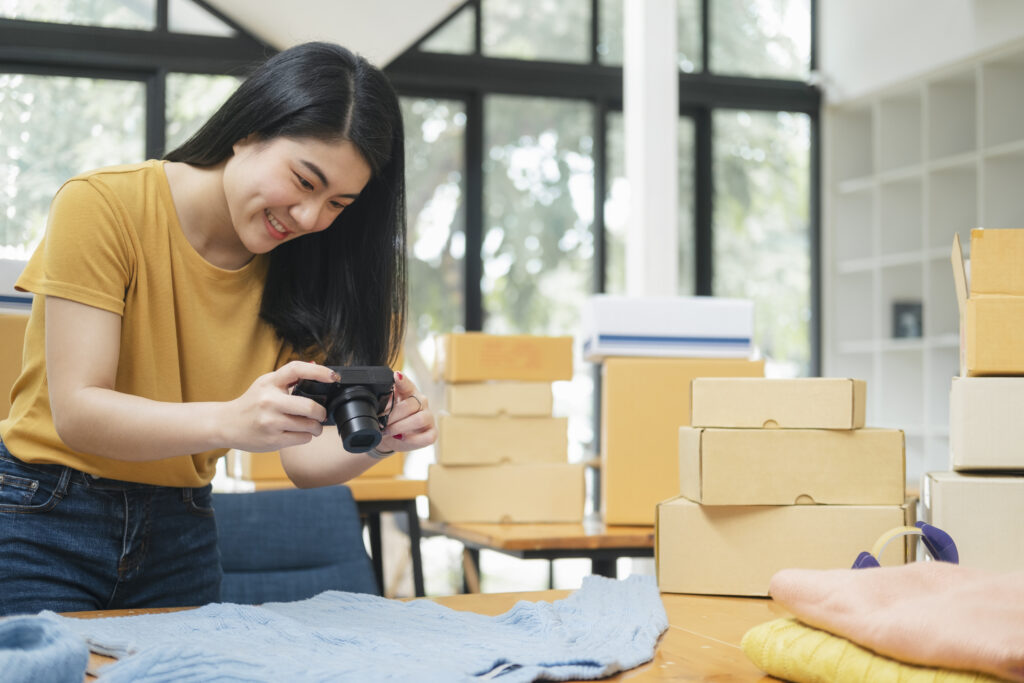 Get an insight into your orders
You can enjoy the best prep services in Shenzhen when you tag your e-commerce business with 3PL agencies. However, you don't need to use any offline apps or Excel sheets to maintain orders or product information. 
Leverage the real-time metrics as provided by 3PL agencies, which will give you an insight into order trends, sales, shipping, and more. Working with them gives you the assistance of professionals who handle your logistics. 
No need to rent a warehouse
Running your own e-commerce business will require a warehouse. Either you can own one or rent. However, you can completely skip the need to rent a warehouse if you use a third-party logistics agency. 
It will help in saving time, cost, and liability for maintaining the warehouse. Secondly, you don't have to worry about any damage caused to the warehouse, inventory, etc. The 3PL company manages everything. 
Don't let your workforce let your business down
Several activities are to be seen while running a business, such as managing the employees, taxes, payrolls, etc. Much of the time and for every employee hired for work, add to the extra process. 
Keeping these activities in mind, you will also have to think about the warehousing staff. There is a lot of investment in this. 
Meanwhile, third-party logistic companies take care of supply chain management. So, if you hand over your work to them, they will help you with their robust workforce. 
Outsource your logistics to enjoy the benefits of scale
You must be knowing that the big players in shipping, such as UPS, FedEx, etc., have kept lower rates. It is because of the volume of orders sent through these carriers. 
Your business will get the advantage of enjoying the benefits of scale when you are outsourcing your logistics. You can increase your margins with the help of e-commerce order fulfillment services. Further, you can also maintain your competitive position in the market. 
Keep up the pace with increasing demands
As your e-commerce business or online store grows, it will become difficult to manage it single-handed. You won't be able to fulfill lots of orders from customers. It is the scenario if you handle all the things using your own logistics. You will eventually end up scrambling with the restricted space to store inventory, thus unable to meet customer demands. 
Based on the scenario where you connect with a 3PL company, you need not worry about meeting customer demands. The third-party logistic companies will ensure to store inventories in warehouses. This way, you will be able to keep up the pace to cope up with customer demands. 
You might be thinking that if you outsource your logistics to a third-party agency, you will lose the branding. But, the real truth is you won't. Still, your products will have your e-commerce company branding and not the branding of 3PL companies. 
You can maintain your branding and the third party preferred logistics partner will ensure packing materials and boxes with your logo or name. Customers will see their orders received from your company and not from the third-party provider. 
Conclusion
It is time, and you should start using the e-commerce order fulfillment services by 3PL companies. Reap the benefits of an order fulfillment service agency in China along with the best of professionals handling your logistics department. You can ensure to better focus on your core business activities, thereby getting growth and achieving ROI.