When it comes to DTC brands (direct-to-consumer), they have a lot going for them, such as fun branding, personalization, active communities, convenient delivery, and more.
Many of these DTC brands have worked immensely hard to reach where they are today. But what about the traditional resellers?
The world is everchanging, which means if you want your business to succeed, you must hop on the bandwagon and adopt the new changes to survive. The best way to do so is to reverse-engineer the success of such DTC brands and use it to your advantage.
Some of the things you as a traditional reseller can learn from DTC brands are as follows.
Being Authentic
Authenticity can't be faked because if not today then tomorrow it will catch up with you.
Even with a million-dollar marketing department, you can't succeed unless you have the vision that comes from within. If you dig deeper, you'll see that some of the most successful DTC brands are led by founders who practice what they preach.
So, always be authentic and stick by what you believe in, even if you're the only one to think so.
Prioritizing the Aesthetics
We say "it's what's on the inside that matters the most," however, looks do matter, especially for products. If your product doesn't look appealing on the shelf, how can customers convince themselves to buy it?
From the way your website looks to the packaging of your products, always keep it simple and attractive. Avoid using too many colors and different styles of fonts. The theme needs to remain unified across all platforms and packaging.
Considering Partnerships
Have you ever heard the saying, "if you can't beat them, then join them?"
Sometimes, it's more beneficial when you join forces than use all your resources to compete against one another. While DTC brands and traditional retailers aren't rivals, you can become partners and benefit one another.
Making a Social Impact
Why do you think customers are so loyal to DTC brands? Their desire is to make the world a better place that helps customers connect with them. Since today everyone has access to social platforms, why not take advantage of it to create a social impact?
The first thought to cross the mind would be to think how the impact will be related to your product; it doesn't have to be. For example, creating a campaign to help cancer survivors. You might not have any link with the disease or its journey, but it'll show that you care about members of the society and this allows you to connect with your customers.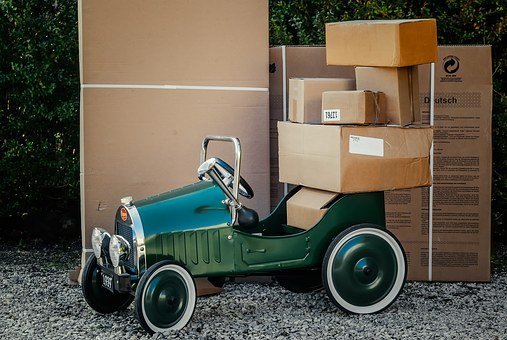 Expert 3PL Order Fulfillment Services for all DTC and Traditional Retailers
Whether you're a successful DTC brand or a traditional reseller, get in touch with E-Commerce Express today if you want to optimize your operations.
We're a full-fledged order fulfillment company with a well-organized and bilingual team. Our team can do everything from connecting you with the right suppliers to making quick deliveries.
Want to learn more about our branded & custom packaging services, Amazon FBA services, 3PL warehousing solutions, or more? Get in touch with us today!