Welcome to the E-commerce Express Blog. In this space, we will share news and tips to help online sellers excel in their businesses. For more in depth information about the services an order fulfillment company can offer to help online sellers achieve success, explore the various sections of our website and please contact us with any questions.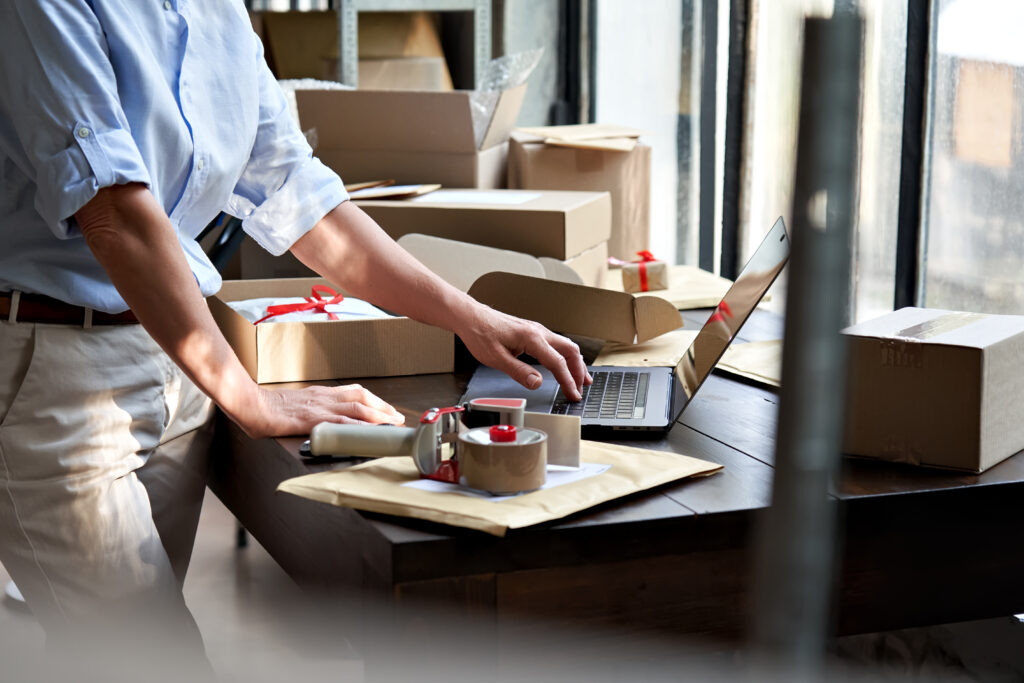 What Online Sellers Need To Know for Success!
Selling online has become one of the great opportunities for new and established entrepreneurs. With the opportunity come many challenges, which is why E-commerce Express exists.
As we studied the exciting landscape of online selling, we identified 11 key challenges that hamper the success of many hardworking online sellers.
—Untrustworthy and Unreliable Suppliers
—Legal Liability Issues
—Low-Profit Margins
—Increasing Competition 
—Lack of Supply Chain Control
—Brand Building Difficulties
—Communication Barriers
—Labor-Intensive In-House Operating Systems
—Slow and Unstable Fulfillment Cycles 
—Fulfillment Errors 
—Low Standard Product Quality Control 
An order fulfillment company needs to address these challenges in order to provide efficient and effective product sourcing and shipping processes. After establishing our base of operations and developing efficient systems, we launched E-commerce Express. We now offer all of the ecommerce fulfillment services an online seller needs to overcome the typical hurdles in the industry. Our mission statement grew out of this simple goal…
Our Mission Is Our Clients' Success!
#1. We Setup Shop in Shenzhen, China
We began the process of creating a best-in-class ecommerce order fulfillment company by seeking the best location possible for our base of operations. Our search led us to Shenzhen, China. Shenzhen is a vibrant city that offers a large pool of qualified bi-lingual men and women to staff our company, and it is home to a vast number of suppliers and manufacturers.
E-commerce Express has gathered an experienced and enthusiastic group of employees that source and oversee order fulfillment accurately and within an expedient time frame for our clients. In addition, our staff is able to communicate clearly with non-English speaking suppliers which ensures accurate fulfillment of every order.
We've vetted hundreds of suppliers and grown our database to give us quick access to over 200 quality vendors—this makes it possible for us to quickly source high-quality, hot-selling products online sellers are looking for.
Our location in Shenzhen facilitates swift shipping times to customers, and the ability for our quality control managers to inspect supplier's facilities. Since our location is so close to suppliers, we receive products fast and we are able to make quick corrections of any product shipment errors received from suppliers to our warehouse, which in turn means less wait time for our client's customers to receive their orders.
#2. We Built a State-of-the-Art Warehouse
Once we determined where our business would be located, we built a warehouse to house the operations of all of the systems we designed to offer our clients the best ecommerce order fulfillment in the industry. We installed a fire and theft monitoring system to ensure our client's inventories are safe and secure 24 hours a day, 7 days a week. Our storage organization is top-of-the-line and perfectly suited to accommodate our Fully Integrated Warehouse Management System (WMS)—keep reading to learn more about that.
#3. We Put Our People and Our Exclusive Systems to Work
Innovative Product Sourcing
Fast & Accurate Product Sourcing—
At E-commerce Express, our first priority in product sourcing is working with ethical suppliers. We have a detailed process to select the best and most reliable suppliers in the city. We solve the dilemma of online sellers who try to vet suppliers and manufacturers from a distance. When our clients work with their personally assigned E-commerce Express Account Managers, they no longer have concerns that they will be scammed and lose money, putting their businesses at risk. We ensure that all of our suppliers sell high quality products that they can ship in the correct amounts needed to fulfill customer orders.
Custom Product & Packaging—
Customization of products and packaging is a specialty at E-commerce Express. We work with our clients who want to create a brand advantage that garners customer loyalty and distinguishes them from their competition. We help online sellers create an inventory line and unboxing experience that is unique and profitable with low Minimum Order Quotas (MOQ). Our list of customization options include certification verification and patents, logo installation on products, custom packaging, including inserts, and more.
Product Sampling & Testing—
In as little as 24 hours, E-commerce Express can source product samples to compare the quality and appropriateness of products for product line expansion, influencer promotions, and special events. Sample products can be customization with logos and custom packaging. 
Fully Integrated Warehouse Management System (WMS)
E-commerce Express' Integrated Warehouse Management System (WMS) provides the best possible receiving and storage for our clients' inventories. Whether a client's business is local, regional, or worldwide, E-commerce Express ships products sourced in China anywhere in the world that orders are made. And, every order will be accurate and received in a timely manner no matter how long the journey. Our clients can now expand their customer base across the globe.
Receiving & Inspection—
When products are received in our warehouse, they are thoroughly inspected for defects and damage at no additional fee to our clients. Product reports are provided to our clients that include quality, quantity, appearance, weight, dimension, applicable functionality, package integrity, and product photos.
Barcoding & Storage—
Once products pass inspection, they are then barcoded. We utilize an exclusive Barcode System that is an integral part of ensuring 100% accuracy in the E-commerce Express product management process. Product that has been barcoded is assigned dedicated storage space at no charge for 30 days. Set-up & receiving, inspection, and immediate storage fees are often additional charges with most ecommerce order fulfillment companies.
Inventory Monitoring—
Once stocked, all inventory is managed by E-commerce Express Account Managers to ensure stock shortages don't occur when an order is to be filled.
Our no charge set-up, receiving, inspection, and initial storage fees offer new clients a low-risk introduction to testing our services to see just how valuable we are to their business.
Fast & Accurate Order Fulfillment
Fully Automatic ERP Software—
E-commerce Express utilizes a fully automatic ERP Management System to connect our client's stores with their inventory in our warehouse. Our ERP software automatically adjusts inventory levels and uploads the status of every order to our clients, including shipping dates and tracking numbers—this system can retrieve order information in real-time and enable same-day fulfillment worldwide.
Fast & Accurate Picking & Packaging—
Using our Barcode System, the selection of product type and amount is accurate. Dedicated E-commerce Express Account Managers oversee every order, ensuring accuracy and quality packing for safe shipment.
Complete Integration with Ecommerce Platforms—
E-commerce Express offers turnkey integrations with all major ecommerce platforms and marketplaces including Shopify, BigCommerce, WooCommerce, Magneto, and Amazon. We seamlessly automate these order fulfillment needs for our clients. What can be an extremely labor-intensive process of making platform connections, is no longer a burden for our clients.
E-commerce Express Line Shipping Service
Fast Shipping—
Ecommerce Express Line Shipping Service is a fine-tuned system that ensures our clients' drop ship orders are accurate and immediately sent out for delivery. Our clients' products are shipped to their customers within 4-12 days, shipping times that, in most cases, exceed other product sourcing and order fulfillment companies in the industry that can be 45 days or longer.
Products shipped from the E-commerce Express warehouse have dedicated cargo space on each flight, with fewer or no stopovers, and a faster customs-clearance process, all of which significantly reduces delivery time and increases security.
Multiple Shipping Options—
We secure the shipping company that meets our clients' needs and will coordinate the best option based on product size, shape, internal battery, paste, liquid, etc.
Strategic Inventory Warehouse Distribution f/ Fast Shipping—
E-commerce Express has a network of international warehouses in the US, UK, Germany, Spain, Canada, and Australia. Our clients can strategically split their inventory across locations to get products from point A to point B even more quickly and affordably.  
Return Management System
E-commerce Express not only provides the best quality ecommerce order fulfillment service, we also offer a Return Management Service. Product returns can consume a great deal of an online-seller's time. We take responsibility for receiving returns and for following up with the action our clients request.
How Are You Going to Win?
If you decide to work with E-commerce Express for your or another order fulfillment company, we hope this article will help guide you in seeking an ecommerce partner that has systems in place to address all of the challenges that face online sellers in today's market.
What are some of the challenges you've experienced and areas that you need help with in building your online business?