When it comes to eCommerce, logistics is the last mile of your supply chain. This can include everything from product sourcing to shipping and delivery. According to a study by McKinsey & Company, 30% of online orders are abandoned due to high delivery costs or poor delivery options. Ecommerce companies that excel at last-mile logistics have a competitive advantage over those who cannot deliver products as promised or on time.
If you're looking for 3PL logistics services, connect with E-Commerce Express. This blog will outline how to create a strong E-Commerce logistics value chain.
1. Inventory Management
Inventory management is the key to a strong eCommerce logistics value chain. And with the growing popularity of eCommerce, inventory management is something that every company needs to get right.
The key to effective inventory management is to keep up with demand so that your customers don't miss out on their favorite products. To do this, you need an effective system for keeping track of receipts and returns and monitoring and reducing stock-outs. You can also outsource this process by 3PL warehousing services.
2. Fulfillment
It's not enough to sell products: You also need to ensure that your customers get them. If orders are slow or missing, you can bet that customers will have a negative experience and spread the word about it.
A good logistics value chain is not only about cost but also about speed and quality. The fastest shipping rates might not be the best option for you, especially if the delivery times aren't consistent or your profit margins are small. By balancing speed, quality, and price, you'll have a solid logistics plan in place and boost customer satisfaction.
3. Delivery
It is vital to create a seamless delivery experience that makes customers feel satisfied. The key here is to create a logistical value chain that allows you to keep up with the fast pace of e-commerce growth while still meeting your customer's needs.
Logistics is the key to success in e-commerce. When looking into logistics, you need to consider delivering products from manufacturing to the customer. This will require extensive planning and resources. It is recommended to take help from a 3PL logistics service company to ensure a smooth delivery process.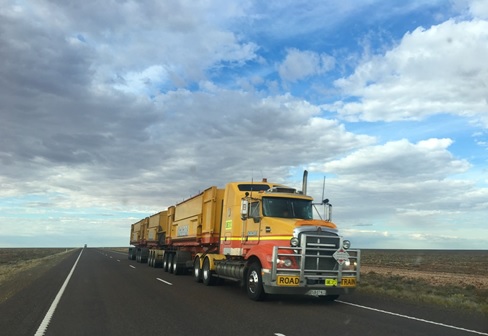 To create a strong eCommerce logistics value chain, you need to ensure that the right combination of warehousing receiving & inventory management is in place. By following these tips, you can ensure that your eCommerce business will be successful. If you'd like help setting up or improving your fulfillment services for eCommerce or 3PL warehousing solutions, please fill out the inquiry form on our website or contact us.