For a small business, the benefits of product sourcing are clear. The best path forward is not always crystal. Some people feel that they can do it by themselves. However, they ignore the challenges that are engaged in the services. Enter the mighty product sourcing in China and consider their excellent services.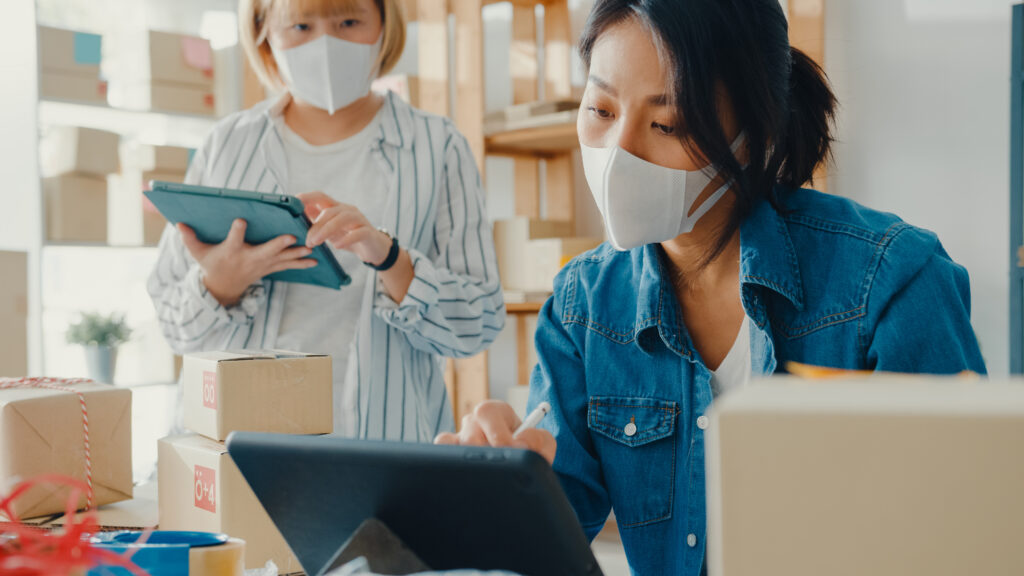 Reasons to Consider Product Sourcing in China
Here we will learn about some of the reasons one should consider using a sourcing agent or the best China sourcing agent company. 
Let's face it! China can seem like a mysterious and daunting prospect. Starting the sourcing journey feels a little like walking on a tightrope with a blindfold on. 
However, a sourcing agent helps turn that rope into a bridge by closing the cultural, language, and technical divide. 
Hiring someone on your side that can speak and understand the local language and business culture is a significant advantage. Misunderstandings and poor communication can result in more than just embarrassment. There are chances of more significant losses. Knowing local knowledge will help you build strong trust and long-lasting relationships.
Find the Best Manufacturer or Supplier
What is a more important decision than finding a suitable manufacturer or supplier? The whole sourcing process depends on the right supplier that puts you on the smoother path that leads you towards growth and success. 
The product sourcing agent in China offers diligent services that remove the hassles and make the process more transparent and low-risk.
A right sourcing agent audits an existing supplier or validates a new one, so you know exactly who you are working with. It gives peace of mind at the crucial stage in the process. 
Using a sourcing agent helps in avoiding the hidden middleman. B2B marketplaces are rife with middlemen, and it isn't always apparent that you're not in direct contact with a supplier. This can harm your ability to get the best price and can even cause problems in the future to track the progress. 
Having direct contact with your manufacturer makes it a lot easier to resolve any issues that might arise.
Who doesn't like good deals? Of course, everybody! The appropriate and effective negotiations can help you get the best deals. It also further ensures that the parties are on the same page when detailing the contract is required. 
The sourcing experts in China can help you find the best deal and negotiate the terms of the contract. 
Success requires the establishment of clear lines of communication. A super sourcing agent can be your on-call representative when you need to liaise with a manufacturer, supplier, or shipping agent. 
It not only saves time but also potentially a lot of money, enabling you to fix the problems more effectively and efficiently. Also, the best China sourcing agent company will communicate with the supplier or manufacturer regardless of time. 
When you start down the procurement path, it's almost inevitable that you'll face some hurdles. A sourcing agent will solve these problems and would also anticipate them before they arise. They solve the limitations by making the necessary adjustments with the suppliers, thereby doing the hassle-free work for you.
So you're a procurement pro, and you have already been sourcing products from China. Now, maybe you need an audit for your chosen supplier, or you might need the best shipping option. 
Product sourcing agents can step in and help streamline or manage the process for you. A top agent will always support your business at any stage—they advise you regarding customs documentation and keep you updated with the import regulations.  
Checking the credentials of your manufacturer is a good thing before you start doing business with them. You can ask for the license or the certificates; however, the manufacturer might hand over many fake documents to you. 
Also, if you get them verified, you will have to pay a professional translator. 
When you hire a sourcing agent, things become much more manageable. They are already aware of how original certificates look like, and they are aware of inspection bodies. They ask the manufacturer about all the requirements and reduce the chances of being duped. 
An extensive network of connections
What is the essential benefit of hiring a product sourcing agent? Well, more than their services, it is their experience and a vast network of connections. They work with multiple suppliers and can easily find the right fit for you. 
Finding the right sourcing agent
Not all sourcing agents can be considered equal and engaging. The wrong agents can cause serious problems. You must ask for the references and see if you can talk to another client who has been using or has used their services in the past. If possible, meet with them in person. It let you know more about the manufacturers.
It has been found that these days there are many fake sourcing agents, so it pays to find out as much about the person or a company before you enter into an agreement. One can look for sourcing experts in China that put a premium on transparency and is clear upfront about their prices and services. Making all these things clear in advance helps remove any conflict of interest and is the most transparent option for businesses to get engaged in the services.
Conclusion
For e-commerce sellers who are looking to move operations, a sourcing agent is an option worth considering. If you are thinking of hiring to source products from China, finding the right product sourcing in China is crucial.
Handling and tackling the process on your own is certainly possible; however, a detailed plan and approach at each stage with a lot of care and research is required. Great quality products at the right place and at the right time can help your business expand. Therefore, for overall success, a sourcing agent can help. The future of business depends on it.
SO, enjoy better sourcing everybody!