Warehousing and logistics are usually the last things that businesses pay attention to when it comes to operations, but they can make or break their services.
It's of utmost importance that the client receives the product on time, in pristine condition while the company maintains a fair profit margin without sinking huge costs in warehousing and logistics.
Despite being some of, if not the most integral parts of the supply chain, warehousing and logistics come with their fair share of issues. These are some of the problems associated with warehousing and logistics that you'd want to avoid:
High Labor Costs
For the most part, warehousing and logistics aren't automated and require a lot of manpower. For a business, it can translate into overhead costs for managing both operations. Smaller companies trying to establish themselves are generally required to rely on warehousing services. But working with 3PL warehousing solutions rather than managing your warehouse inventory can help mitigate many of the costs.
Not having to acquire extra labor to take care of shipments, along with the various repair and maintenance costs for logistics will lead to major savings.
Poor Inventory Management
Inventory management is one of the biggest issues that businesses struggle with. A company can't afford to keep too much stock in one location at a time, nor can they have less than described to any seller. Many online retailers penalize and suspend accounts that frequently fail to have products in stock for the listings they provide.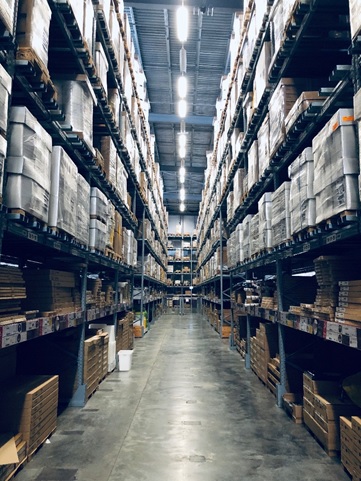 All of these problems are efficiently handled by 3PL e-commerce order fulfillment services. These offer dedicated fulfillment managers to ensure that your orders are going out swiftly and accurately. As soon as an order's made, the warehouse services are already on board the shipping process.
Redundant Activities
Many warehouses still use outdated paper-based systems for tracking orders and shipments. Essentially, this leads to a piece of paper exchanging hands and a lot of paperwork that has to be taken care of. Modern solutions provided by warehousing receiving & inventory management services opt for barcode systems to keep a systematic track of all incoming and outgoing deliveries.
No longer do companies have to worry about managing space in the warehouse and utilizing the area properly either. You also have to not pay employees for doing the same tasks without much deviation.
Conclusion
Considering the various issues in warehousing and logistics, it's more viable for businesses to allocate these services to third-party service providers instead. Not only is it more efficient concerning productivity, but the costs are significantly cheaper as they reduce the need to acquire a large operational space and extensive manpower.
If you're looking for experienced 3PL warehousing solutions and services, you can work with us at E-Commerce Express. We offer dropshipping services for eCommerce businesses, warehousing receiving & Inventory Management. We are one of the best sourcing companies, and Agents in China offering branded & custom packaging, Amazon FBA and FBA prep service, and e-commerce order fulfillment services among others.
Reach out to our business for competent drop shipping.