The answer is pretty much anyone who needs to store inventory and ship it to customers on a regular basis. This could be an individual selling items on eBay, a retailer selling on Amazon, or a dropshipping website that sells directly from the manufacturer's factory.
If you find yourself in any of these categories, you might want to consider outsourcing your fulfillment logistics to a 3PL. Learn the types of businesses that tend to work well with 3PLs.
Small Ecommerce Businesses
Small e-commerce businesses that have just started out or those who are experiencing growth in their business can benefit greatly from working with a 3PL. The main advantage of outsourcing these services is that it reduces operational costs by shifting them to an external party. Moreover, it allows you to focus on the core competencies of your business.
Outsourcing fulfillment logistics also means you don't have to worry about storage space either. 3PLs already have warehouses that can accommodate your inventory and make sure shipments reach different markets quickly and efficiently. This can be especially beneficial for those selling seasonal items or dealing with high-demand products like gifts for the holidays.
Thanks to the small businesses with limited warehouse space who don't want to invest in building a warehouse can grow rapidly. They also don't have to invest in expensive inventory management software, warehouse employees and equipment, etc.
Another reason small businesses should consider outsourcing is because of the additional services available. A 3PL has access to shipping discounts, better quality packaging, and faster shipping speeds at competitive rates. This means that your customers will get better value and service from your end.
Established Businesses that are Expanding
Another situation where outsourcing is necessary is if you're an established business that's looking to expand into new markets. A good example would be a company expanding internationally since this requires an entirely new set of shipping rules and infrastructure, which can be very expensive to set up and build on your own.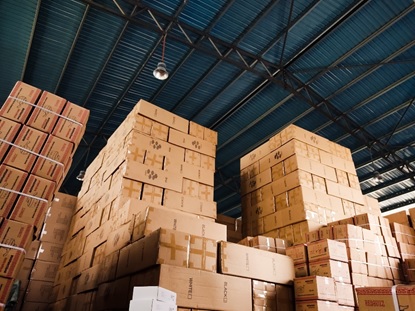 Get 3PL E-Commerce Order Fulfillment Services
If you are looking for high-quality 3PL logistics services, then we at E-Commerce Express are your one-stop solution. We have a stellar track record of offering services to our clients, such as 3PL order fulfillment services, e-commerce expresses fulfillment services, product sourcing, Amazon prep services, and product photography.
Contact us today. You can also email us at info@ecommerce-express.com.