In a world where customer satisfaction is increasingly important, many retail and e-commerce businesses depend on the services of 3PL logistics providers. In this blog post, we'll look at some of the key benefits of 3PL logistics.
Improved Efficiency
A 3PL provider can streamline your supply chain, with real-time tracking providing visibility throughout the entire process. This allows them to adjust delivery routes, ensuring your goods arrive at the right destination at the right time. This helps to save money and improve customer satisfaction.
Lower Costs
Outsourcing these tasks to a reliable third-party service provider can reduce the cost associated with the storing, handling and transportation of products. The professional expertise these companies provide ensures that products reach their destination safely and on time. Thus, they reduce the cost associated with product damage or delay in delivery.
Flexibility
One of the key benefits of outsourcing logistics operations is that it provides flexibility to your business. If you have fluctuating demands for your product, especially during the holiday season, you can choose customized services from your third-party service provider. They provide you with increased capacity and resources as per your needs without making any long-term commitments or investments.
Better Customer Experience
Outsourcing your logistics to a 3PL can be a smart move if you are looking to get your product to market faster, improve the customer experience, save money and stay focused on what really matters, which is growing your business. The right partner will become an extension of your team, working together with you to provide fulfillment services that cater to the unique needs of your business.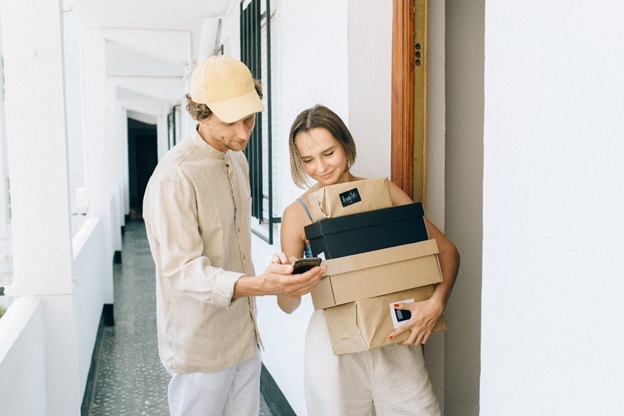 Get 3PL Order Fulfillment Services
Managing your own logistics operation can be a major expense for any business, whether it's a large company or a small business.
If you are looking for a reliable 3PL logistics partner, E-Commerce Express can help. We help manage your supply chain and eliminate much of the hassle and expense that comes with managing your own logistics operation.
We take great pride in our reputation to deliver superior services, including 3PL order fulfillment services, e-commerce expresses fulfillment services, product sourcing, Amazon prep services, and product photography to clients across the world.
Contact us today. You can also email us at info@ecommerce-express.com.